Using terrestrial laser scanning technology to assess the quality of prefabricated concrete modules
Keywords:
Terrestrial Laser Scanning, Modular construction, Quality Assessment, Deviation Analysis, Prefabricated Prefinished Volumetric Construction
Abstract
The main objective of this study was external facade deviation analyses applied to prefabricated off-site concrete modules. This article is decomposed into three main parts: the first part is dedicated to the introduction and to the research background. The second part explains and details the construction project, the off-site factory, the modules as well as the use of a terrestrial laser scanner. A Framework and a data acquisition layout are also exposed. The third part elaborates, in addition to the discussion and study limitations, the main key results which were obtained. The bulging effect on the bottom half of the modules can be explained by the fact that, the greater the quantity of concrete is poured, the more the inside pressure of the formwork increases, exposing the mould's structure to additional deformations.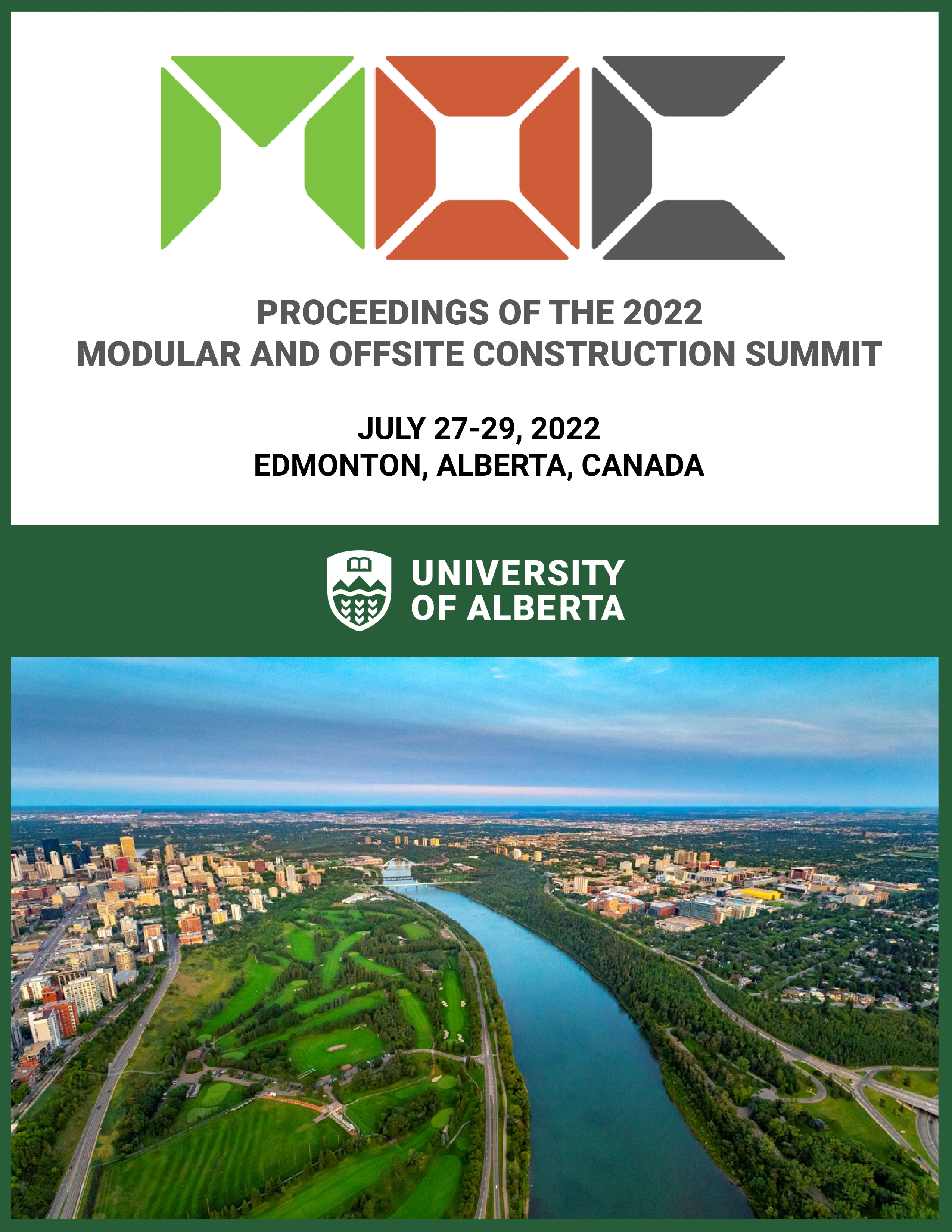 Downloads
License
This work is licensed under a Creative Commons Attribution-NonCommercial-NoDerivatives 4.0 International License.
MOC Summit Proceedings are distributed under a Creative Commons Attribution-NonCommercial-NoDerivs (CC BY-NC-ND) license that allows others to download these proceedings and share them with others with an acknowledgement of the work's authorship and initial publication in these proceedings. These proceedings may not be changed in any way or used commercially.