Unmanned aerial vehicles usage on south african construction projects: perceived benefits
Keywords:
Construction Technology, Unmanned Aerial Vehicles, Drones
Abstract
In recent years, unmanned aerial vehicles (UAVs) are being employed in various parts of the engineering industries for project development, project management, surveying, among others. UAVs can also be adopted in construction for pre-planning, proper surveying of the given area, checking or inspecting site safety and quality monitoring. Based on these envisaged uses, this study is set to assess the benefits of UAVs usage in the construction industry. This was achieved through a detailed literature review combined with empirical data analysis. Data was retrieved through questionnaire survey distributed to professionals randomly in the South African construction industry. The retrieved data was analysed using descriptive and inferential data analysis methods. Findings revealed that UAVs adoption in the construction industry will lead to reduction in worker's injury as it will be implemented for monitoring of workers activities on site. It was also revealed that UAVs are useful in on-site asset tracking which allows stakeholders to have real-time information on the construction project from anywhere. The study concluded that the efficiency in the performance of the construction industry can be achieved through the adoption of UAVs in the different stages of construction projects.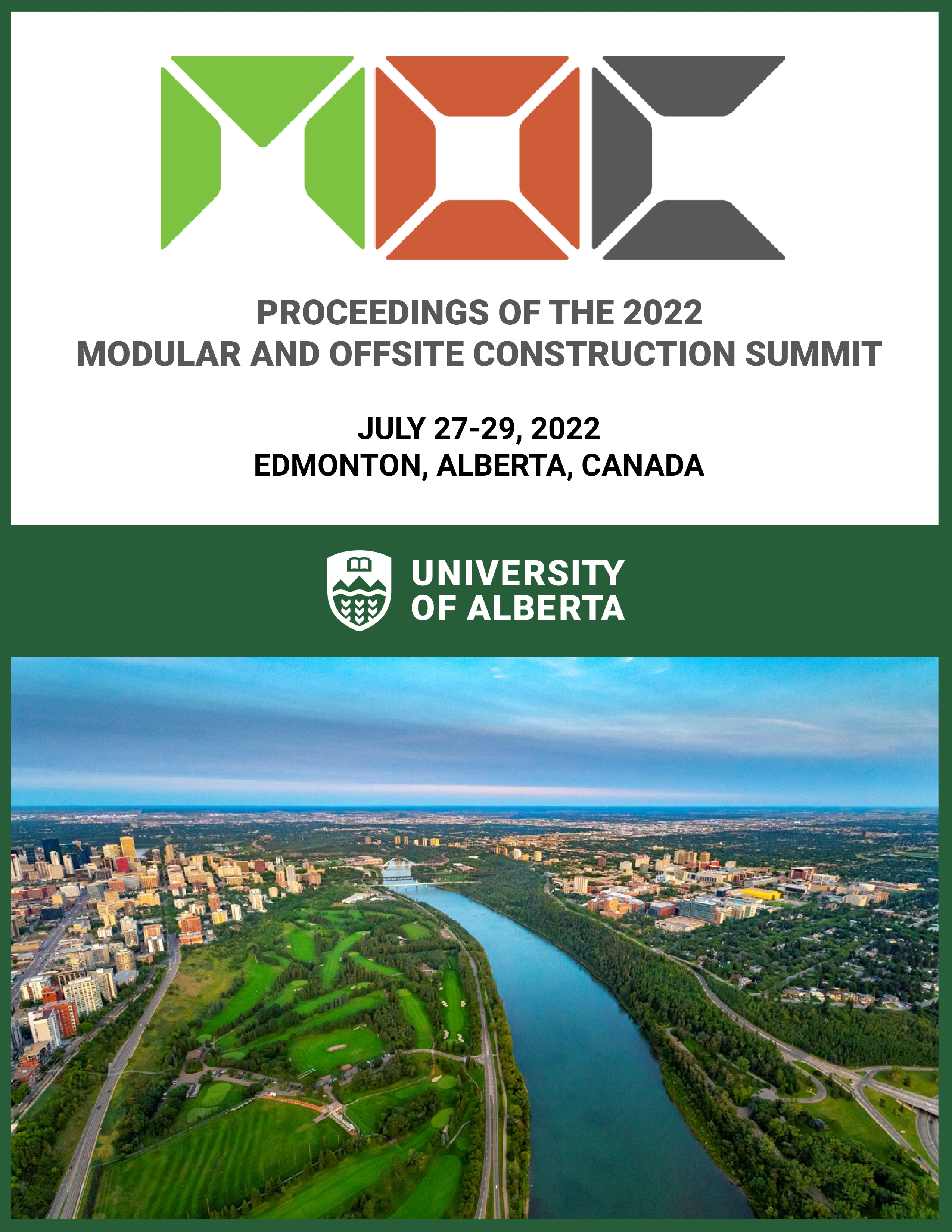 Downloads
License
This work is licensed under a Creative Commons Attribution-NonCommercial-NoDerivatives 4.0 International License.
MOC Summit Proceedings are distributed under a Creative Commons Attribution-NonCommercial-NoDerivs (CC BY-NC-ND) license that allows others to download these proceedings and share them with others with an acknowledgement of the work's authorship and initial publication in these proceedings. These proceedings may not be changed in any way or used commercially.