Manufacturing of modular buildings: A literature review
Keywords:
Modular building, Manufacturing, Production form, Literature review
Abstract
The recent decade has seen a growing interest in applying modular construction in high-rise buildings. However, the manufacturing of modular buildings remains slow in making technical progress and the productivity in the factory is low. The production of modules is unique and complicated as it incorporates both manufacturing features and construction trades. Whereas previous studies have proposed technologies and tools associated with design, operation and optimisation of module manufacturing systems, this field of research is currently fragmented. This paper aims to provide a systematic review of existing academic perspectives and suggest future research directions to improve module manufacturing systems. The review explores critical research issues from five aspects: process and activities, organisation and people, factory configuration, technology, and information and control system. Outlined suggestions for research opportunities include (1) increased utilisation of digital manufacturing, (2) more exploration of strategies for the adoption of automated technologies, (3) development of holistic and practical approaches to supporting DfMA methodology, (4) well-defined information management systems through BIM. The findings should contribute to a more comprehensive understanding of the practices, challenges and the state-of-the-art research in the manufacturing of modular buildings.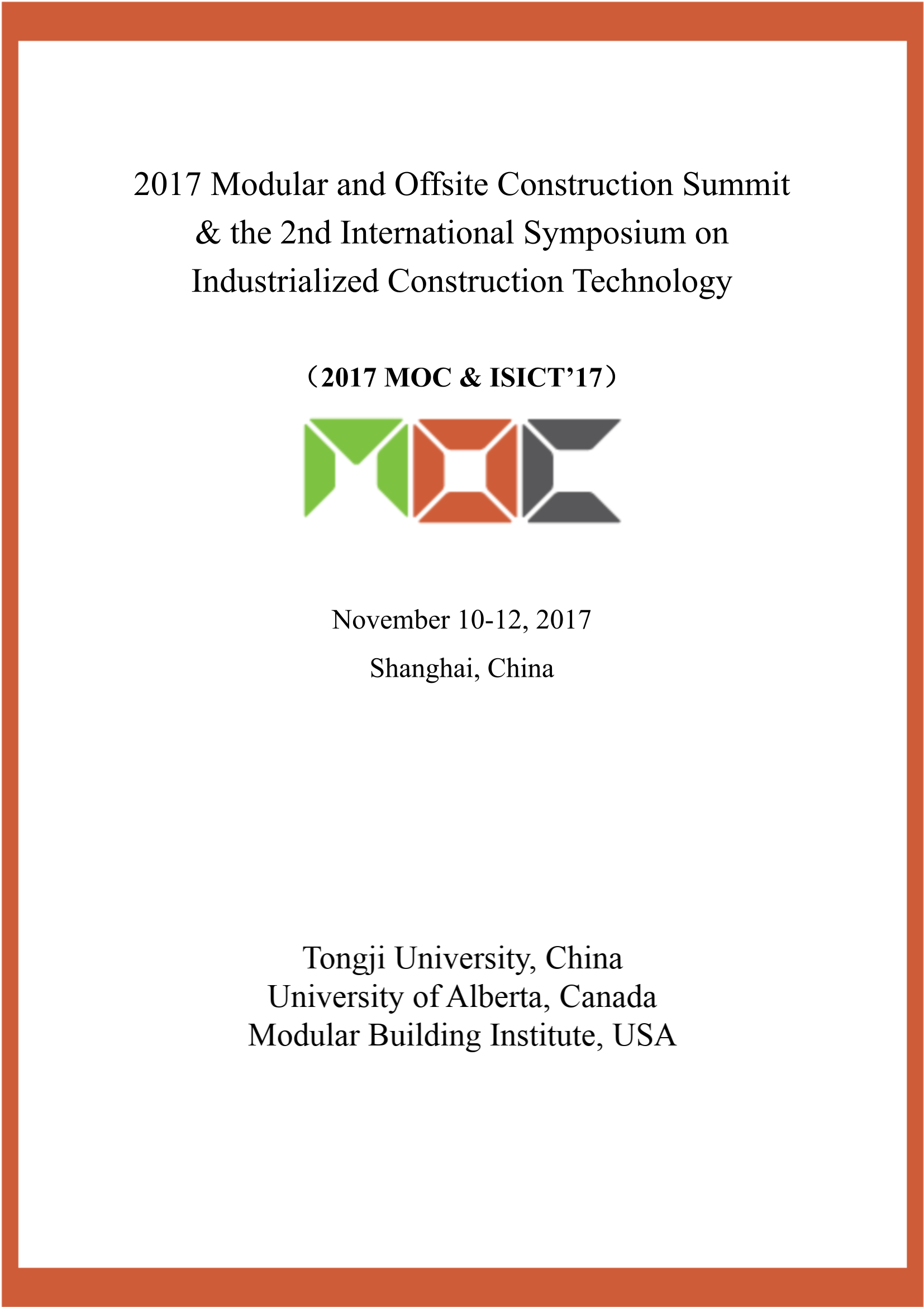 Downloads
License
Copyright (c) 2017 Yi Yang, Wei Pan, Mi Pan
This work is licensed under a Creative Commons Attribution-NonCommercial-NoDerivatives 4.0 International License.
MOC Summit Proceedings are distributed under a Creative Commons Attribution-NonCommercial-NoDerivs (CC BY-NC-ND) license that allows others to download these proceedings and share them with others with an acknowledgement of the work's authorship and initial publication in these proceedings. These proceedings may not be changed in any way or used commercially.