Assessment on the carbon efficiency in the construction stage: A comparative study between prefabricated and conventional construction
Keywords:
Carbon efficiency, Prefabricated construction, Construction method, Carbon emissions
Abstract
Construction industry is the consuming large amounts of natural resources and at the expense of a heavy environmental burden. Therefore, we need to keep a balance between creating economic benefit through construction and focusing on the influence to the environment with the aim of the value of carbon emissions maximize. The paper puts forward carbon efficiency which provides a linkage between carbon reduction and value creation of construction effectively can reflect construction efficiency. The essence of carbon efficiency is using the lowest environment output to build a construction. Through analysing two cases, result shows that carbon efficiency of prefabricated construction is higher than the conventional construction's, which improves 25%. Besides, the measures are provided to improve the carbon efficiency of constructing. Enhancing the precast level, implementing prefabricated components standardized, optimizing site management is the main key to realize the low carbon construction.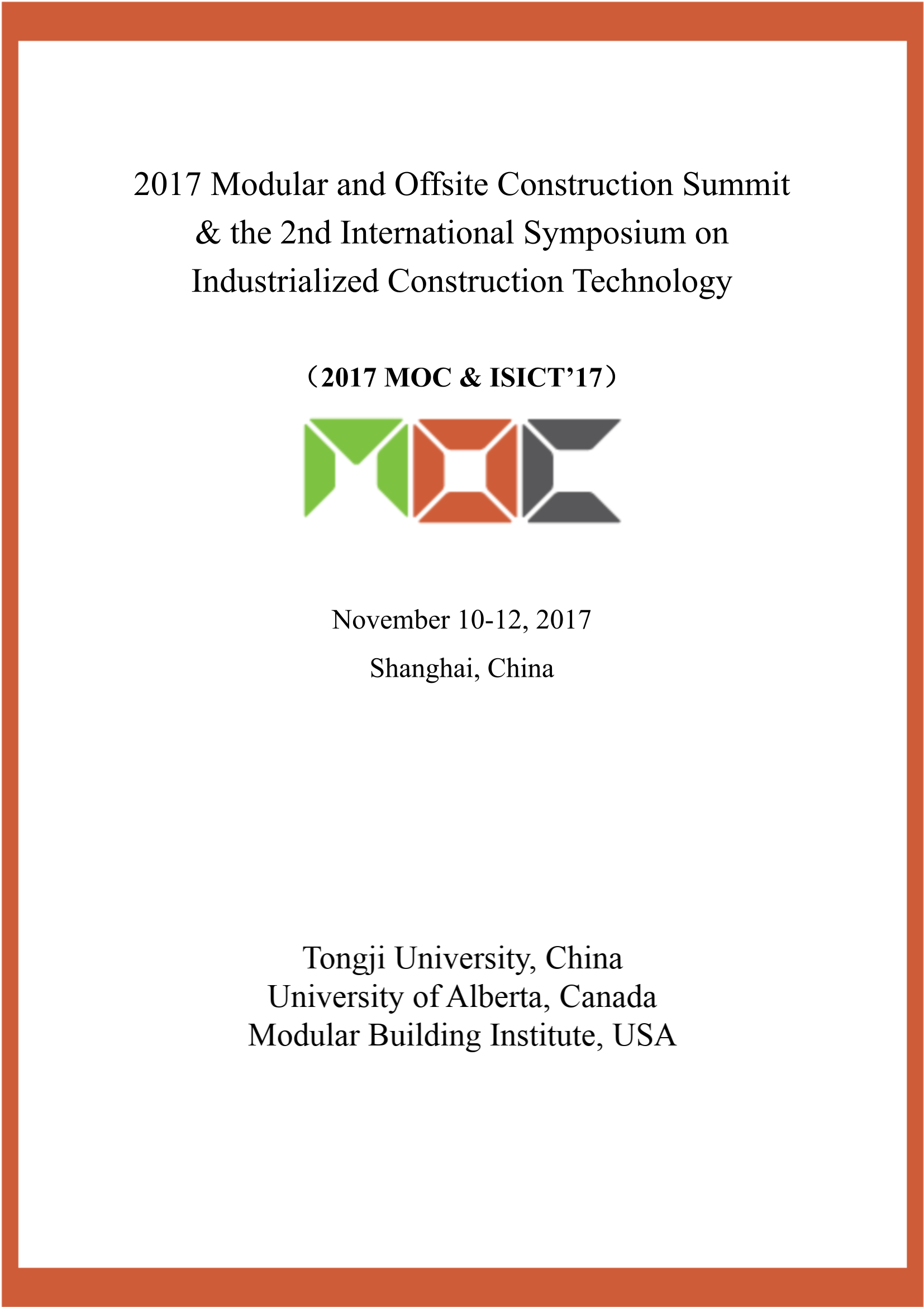 Downloads
License
Copyright (c) 2017 Wenjun Gao, Chao Mao
This work is licensed under a Creative Commons Attribution-NonCommercial-NoDerivatives 4.0 International License.
MOC Summit Proceedings are distributed under a Creative Commons Attribution-NonCommercial-NoDerivs (CC BY-NC-ND) license that allows others to download these proceedings and share them with others with an acknowledgement of the work's authorship and initial publication in these proceedings. These proceedings may not be changed in any way or used commercially.