Mass Timber Productivity- the Significance of Reduction in Non-Value Add Activities during On-Site Installation Sequence.
Abstract
The recent uptake of Mass Timber (M.T.), a prefabricated timber panelised form of construction, provides a potential sustainable resource to facilitate improved productivity outcomes to the construction industry. However, in Australia as well as U.S. and Canada, M.T. is in its infancy and there is a lack of empirical information available to industry. This consequently has resulted in reluctance by contractors and professionals to uptake this new innovative system. The aim of this paper is to undertake a comprehensive review of the on-site productivity outcomes. A quantitative Case Study approach was implemented by way of time-lapse digital video recording of three M.T. multi-storey buildings located in NSW, Australia. Crane cycles of the installation of the M.T. prefabricated panels were found to be the most representative and repeatable process and as a consequence were used to measure the M.T. productivity. Discussion is provided on potential areas of process and consequential productivity improvement. The M.T. crane cycles productivity at an Activity Level compared to M.T. productivity at Project Level revealed large differential between the two levels. The quantum of Non-Value Add activities was found to be a significant factor in the overall Project Level productivity outcome. This review paper undertakes a review of the outcomes of the case studies on the M.T. installation on three multi-storey buildings, the factors found that affected the resultant on-site construction productivity and its resultant beneficial implications to the construction industry.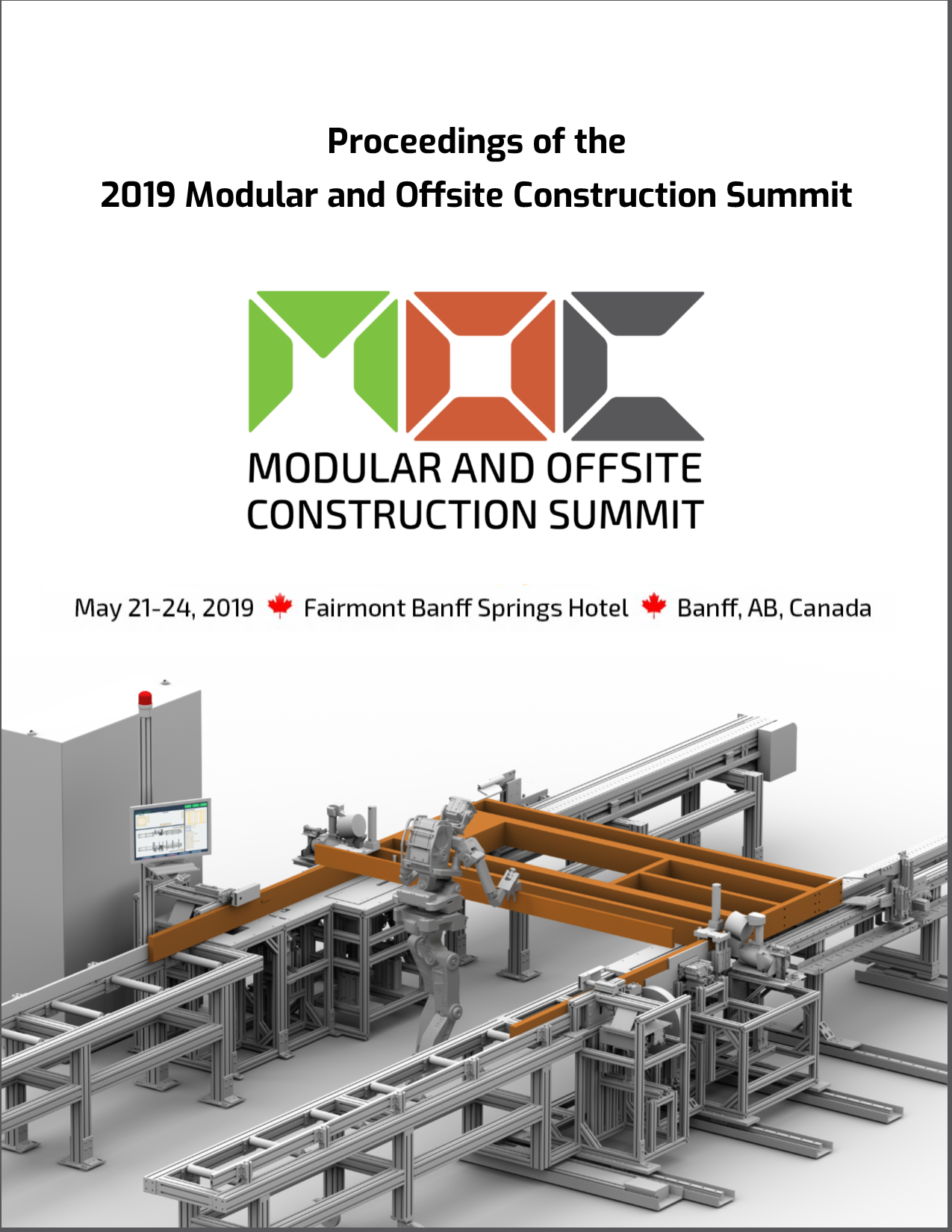 Downloads
License
MOC Summit Proceedings are distributed under a Creative Commons Attribution-NonCommercial-NoDerivs (CC BY-NC-ND) license that allows others to download these proceedings and share them with others with an acknowledgement of the work's authorship and initial publication in these proceedings. These proceedings may not be changed in any way or used commercially.