Editorial Team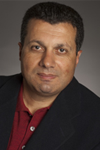 Editor-in-Chief
Dr. Mohamed Al-Hussein, PhD, P.Eng.
Professor, NSERC Industrial Research Chair in the Industrialization of Building Construction
Director, Nasseri School of Building Science and Engineering
University of Alberta
Dr. Mohamed Al-Hussein is a professor and Industrial Research Chair (IRC) in the Industrialization of Building Construction at the University of Alberta, and a highly sought researcher and consultant in the areas of lean manufacturing, construction process optimization, CO2 emission quantification, and building information modelling (BIM), with the development of modular and offsite construction technologies and practices forming the hub of his research.
Dr. Al-Hussein's research has contributed to construction automation as applied to equipment selection and on-site utilization. His participation overseeing the crane lifts of concrete panels at a mansion project in Long Island, NY, helped to establish his reputation as a world-class researcher in this field. Since then, his research has continued to develop crane selection and utilization algorithms. Dr. Al-Hussein's work in the area of crane utilization has led to a number of innovations to minimize the cost and footprint associated with crane operations on industrial sites.
Dr. Al-Hussein has also successfully applied lean principles to improve work methods and productivity standards, including the City of Edmonton Drainage Operations. One unique application has been Dr. Al-Hussein's work on optimization of invoice processing for construction organizations. Dr. Al-Hussein's research has developed best practices for panelized building systems, lean production, and modular construction. 
---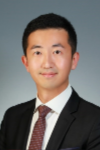 Associate Editor
Jin Ouk Choi, PhD
Assistant Professor, Civil and Environmental Engineering and Construction
University of Nevada, Las Vegas
Dr. Jin Ouk Choi is an Assistant Professor of Civil and Environmental Engineering and Construction, at the University of Nevada, Las Vegas (UNLV). He received his M.S.E. and Ph.D. from the University of Texas at Austin. He has research and industry experience in construction engineering and management, modular construction, facility design standardization, pre-project planning, and diversity and inclusion in construction workforce. Dr. Choi has acted as principal investigator on externally funded research from esteemed funding agencies such as NSF, CII, Tesla, and USDOT. He is the author/co-author of over 20 refereed journal and conference articles and technical reports on modularization. Dr. Choi currently serves the CII Modularization Community for Business Advancement (MCBA) as an academic advisor. He has received multiple outstanding reviewer awards from ASCE Journal of Management in Engineering and Journal of Construction Engineering and Management. 
---
SPECIALTY EDITORS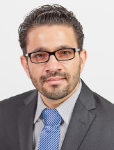 Rafiq Ahmad, PhD
Assistant Professor, Department of Mechanical Engineering
University of Alberta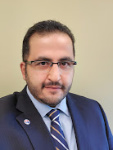 Aladdin Alwisy, PhD
Assistant Professor, M.E. Rinker, Sr. School of Construction Management
University of Florida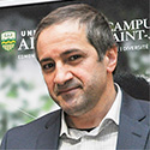 Ahmed Bouferguene, PhD
Professor, Campus Saint-Jean
University of Alberta


 
 
Fabiano Rogerio Correa, PhD
Professor, Construction Engineering Department
University of Sao Paulo, Escola Politecnica




Robert Hairstans, PhD
Professor, School of Engineering and The Built Environment
Edinburgh Napier University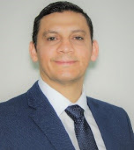 Farook Hamzeh, PhD
Associate Professor, Civil and Environmental Engineering
University of Alberta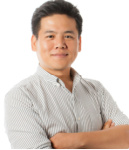 SangHyeok Han, PhD
Assistant Professor, CICIEM (Centre for Innovation in Construction and Infrastructure Engineering and Management), Department of Building, Civil and Environmental Engineering
Concordia University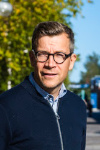 Gustav Jansson, PhD
Assistant Professor, Division of Industrialized and Sustainable Construction
Luleå University of Technology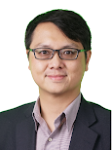 Shih-Chung (Jessy) Kang, PhD
Professor, Civil and Environmental Engineering
University of Alberta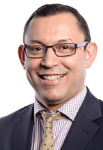 Zoubier Lafhaj, PhD
Professor, Industrial Research Chair in Construction 4.0
Ecole Centrale de Lille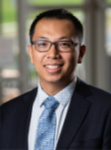 Zhen Lei, PhD
Assistant Professor, OSCO Research Chair in Off-site Construction
University of New Brunswick, Canada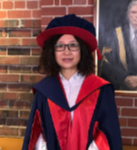 Hong Xian Li, PhD
Senior Lecturer, School of Architecture and Built Environment
Deakin University, Australia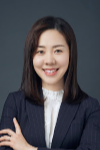 Xinming (Sherry) Li, PhD
Assistant Professor, Department of Mechanical Engineering
University of Alberta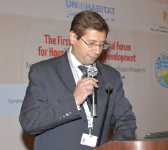 Mohamed Marzouk, PhD
Professor, Construction Engineering and Management, Faculty of Engineering
Cairo University Egypt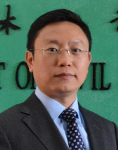 Wei Pan, PhD
Professor and Executive Director, Centre for Innovation in Construction and Infrastructure Development (CICID)
The University of Hong Kong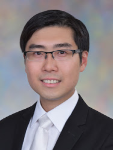 Ming Fung Francis Siu, PhD
Assistant Professor, Department of Building and Real Estate
The Hong Kong Polytechnic University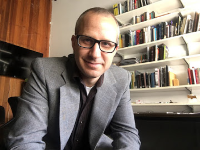 Ryan Smith
Director and Professor, School of Design + Construction
Washington State University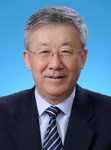 Yaowu Wang, PhD
Professor
Harbin Insitute of Technology